More info...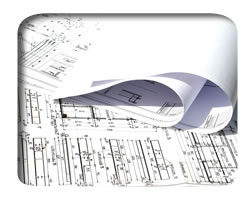 For environmental consulting, Innovative Engineering Solutions, Inc. provides high quality technical and management services at costs lower than traditional consulting firms. We are customer-driven, providing innovative investigation and creative solutions for industrial, private sector, and municipal customers. We are strong customer advocates who maintain a clear focus of what needs to be done to provide the best possible solution at the lowest cost. IESI strives to provide consistent, high quality, responsive, and low-cost services associated with smaller firms, but with the depth and expertise of larger traditional consulting firms.

IESI pioneered highly successful in-situ bioremediation techniques now employed nationally in environmental remediation projects. Since then, IESI has expanded to offer energy efficiency services and rewable energy services.

For Energy Services, Innovative Engineering Solutions, Inc., will work with you to achieve energy and cost savings that make sense for your business. We will implement the upgrades at the least possible costs by taking advantage of existing utility incentives or by providing alternative financing through an energy services agreement (ESA) or power purchase agreement (PPA). Whether it's a simple capital lease for a variable frequency drive, a lighting upgrade project, a boiler replacement or a long-term solar power purchase agreement, we incorporate the financing opportunities into any upgrades you may be considering.
For renewable energy, IESI will work with you to permit, design, construct and fully finance the project through a power purchase agreement.