Energy Projects

Energy Efficiency - Audit (2011)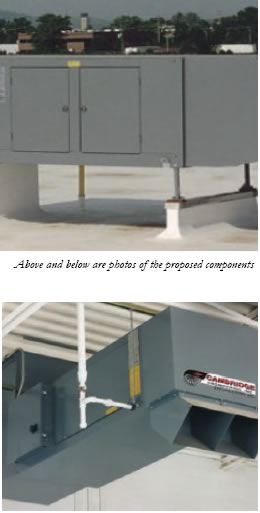 INNOVATIVE ENGINEERING SOLUTIONS, INC. prepared an investment grade audit (IGA) for a Self- Funding Energy Conservation and Plant Refurbishment Project at a chemical distribution facility
in the Chicago area.
The subject building is a total of 173,324 square feet with 155,000 square feet allocated to warehouse and 18,324 square feet to office space. The
building was built in 1998 and has had no major upgrades, additions or renovations. The warehouse operates on a schedule of 24/5 (i.e., 24
hours, 5 days per week) Monday to Friday and the office operates on a schedule of 13/5 Monday to Friday.
The proposed energy and cost savings upgrades (lighting, HVAC, cogeneration, compressed air system) were estimated to cost $622,000 with an approximate 4 year payback. Alternately, a simpler
lighting and HVAC only upgrade would cost approximately $266,000 with an approximate 3 year return.
IESI limited its evaluation to energy conservation measures (ECMs) that can be easily implemented and that meet the threshold of having a minimum 4 year simple payback.