Energy Projects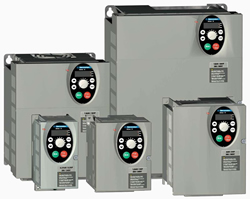 A simple 7.5 HP 230V variable speed drive costs approximately $1,000 and can pay for its installed costs in a matter of months.
Energy Efficiency Evaluation and Upgrades — California and Various Other Locations
INNOVATIVE ENGINEERING SOLUTIONS, INC. has conducted several energy efficiency audits on various fluid handling systems. Many of the pumps and blowers in these old systems are designed for "peak operation" whereas the great majority of time the required capacity is much less. The audits have led to various system upgrades that incorporate the use of variable speed drives, operational timers and reduced motor sizes.
At one facility in California, power consumption was reduced by over $1,300/month by simply installing $5,000 worth of upgrades yielding a 4 month payback. At another facility, a 75% power reduction was achieved by simply matching the client's needs to properly sized equipment.
IESI conducted the energy efficiency evaluations, our engineers selected the necessary equipment and our field technicians implemented the modifications.