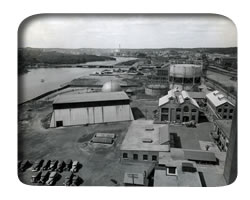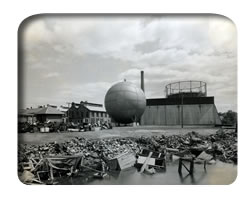 Manufactured Gas Plants
Innovative Engineering Solutions Inc. is currently managing nine manufactured as plant remediation projects, and has significant experience in the investigation, risk evaluation, modeling, management and remediation of contaminated sites.
Five of our projects involve recovery of dense, non-aqueous phase liquids (DNAPL). Our expertise in risk assessment, remedial technology selection, and sound consulting has enabled us to save our clients hundreds of thousands of dollars over the past ten years.
We have designed, installed and are operating a low flow oxygen sparging system at a former manufactured gas plant (MGP) in the Northeast United States. The oxygen sparging system was installed as part of the "management of migration" effort which, coupled with source reduction/elimination, was the selected remedial alternative. Studies conducted indicated that the plume of dissolved contamination was degrading aerobically; however, the lack of oxygen in the aquifer was limiting the effectiveness.
The results of the remediation program have been excellent.